Kansept Design
We are a network of passionate, highly skilled creative & technical talents that provide stand-out graphic design, branding and web projects for organizations and personnels. We work with clients whom enjoy the convenience of high quality creative & technical services under one-roof.
* Creative Advertising Campaigns
* Brochures / Rackcards / Posters
* Business Cards
* Stationery Suites
* Magazines
* Packaging & Labels
* Exhibition & Trade Show Graphics
* Gift Vouchers / Loyalty Cards
* Event / Wedding Invitations
* Vector Illustrations
* Signage

칸셉 디자인
칸셉 디자인은 북미 전역을 대상으로하는 온라인 디자인 포털 입니다.
네트워크와 아티산들로 구성된 저희는, 현지에서의 교육과 생활의 토대로 습득한 기술과 창의력을 "나눔" 과 "개척" 의 콘셉으로, 아이디어 공유에 있어 참신하며 알맞은 협력을 추구합니다.
체계적인 배움과 자유로운 표출의 기반으로 교민 여러분들과 함께 보다 컬러풀한 환경을 이루어나갈 단체입니다.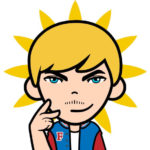 Design Aesthetics
Effective visual communications convey intended portrayal of a subject.
is fluid. a progressive motion where there's no end. an abstract idea or notion that is conceived in the minds.